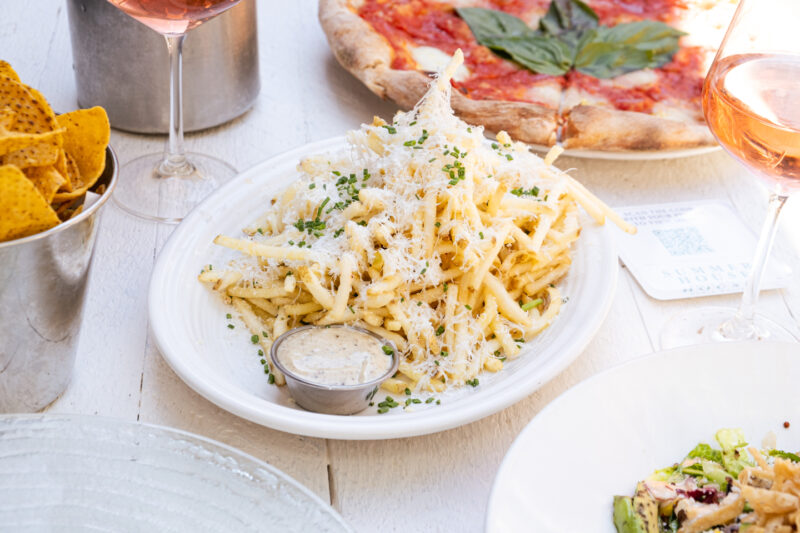 New Year's Eve
Get the New Year's Eve party started at Summer House! Open from 11:00 AM to 10:00 PM on Saturday, December 31, we'll be here to send 2022 off with fun, family and friends!
Start your day with Brunch cocktails and Cali-Mex Breakfast favorites like Breakfast Tostadas, Mexican Hash Browns, Huevos Rancheros and more. Dig into our lunch and dinner staples from the Parmesan Truffle Fries to the Costa Mesa salad or enjoy our New Year's Holiday Specials like Dungeness Crab Cake and Carved Prime New York Strip. No matter what you're ordering, it's always served best with a hand-crafted cocktail or a glass of our Summer House Rosé.
Keeping the vibes cozy for New Year's? Order Coastal Soups alongside our full Summer House menu for carryout or delivery.