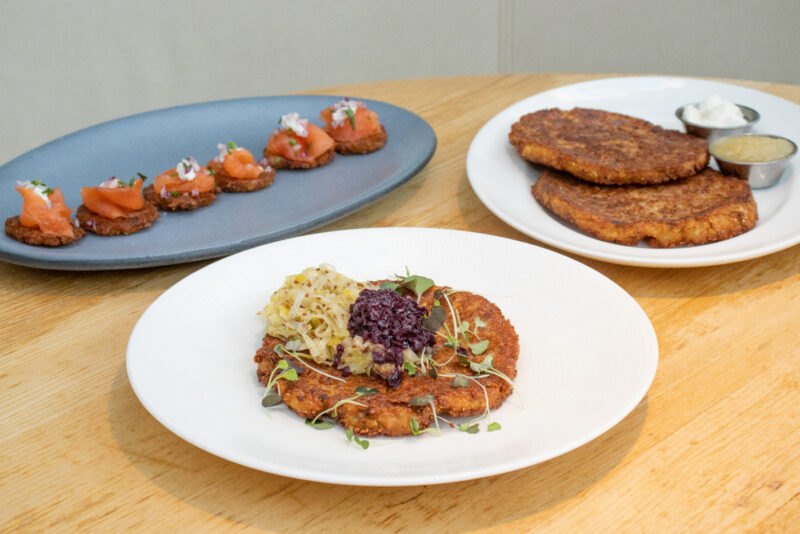 Hanukkah Latkes
The holidays are here and Summer House is getting in the spirit! Bring family favorites to your holiday dining with our Hanukkah Latkes.
From Thursday, December 7 to Friday, December 15, celebrate with your choice of Smoked Salmon and Chive Cream Latkes with the option of adding Sturgeon Caviar, Classic House Made Latkes with house-made apple sauce and sour cream, or Braised Leek Latkes with grain mustard and red wine shallots.
The Hanukkah Latkes are available for dine-in, carryout, and delivery. Click here to make your reservation at Summer House. Click here to place your order for carryout or delivery. For more information, please call Summer House at 301-881-2381.