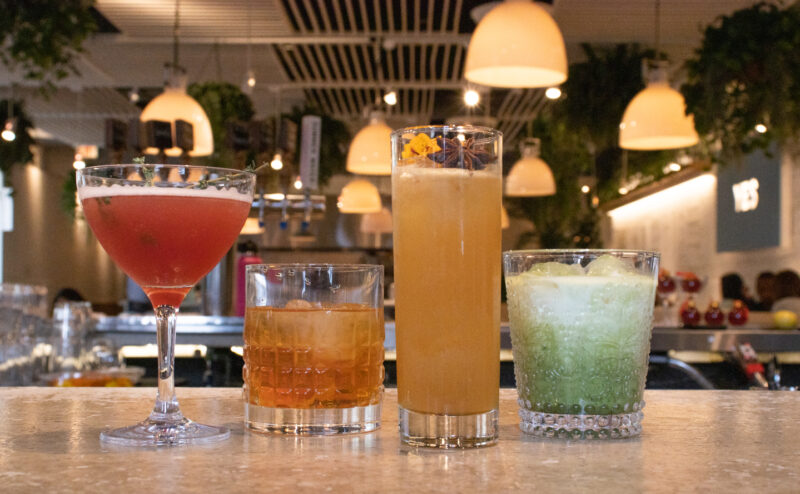 SOLD OUT – Additional Date: Holiday Cocktail Class
The gifts keep on giving this holiday season at Summer House! Join us for our additional Holiday Cocktail Class on Monday, December 5. From 6:30 PM to 9:30 PM, Beverage Director Ashley Haight will lead the class through four (4) holiday-themed cocktails that will become fan favorites at your upcoming holiday parties.
Enjoy the cocktails alongside festive holiday bites like Point Reyes Grilled Cheese with Hawaiian Pineapple Chutney, Smoked Trout Brandade with House Crackers and Braised Prime Brisket Tostada with Poblano Fundido and Chipotle curated by Summer House's Chef Ben Goodnick.
Purchase your tickets to the Holiday Cocktail Class on Tock for $99.95, plus tax (gratuity not included).
Eat, drink and be merry this holiday season! We look forward to seeing you there.
Holiday Cocktail Class
Meli Malikimaka
El Dorado Spiced Rum, Amaro Nonino, Grapefruit, Charred Cinnamon, Ginger Syrup
Ornamantini
Four Pillars Shiraz Gin, Lillet, Lemon Thyme Honey Syrup
Old Papa Noel
Tanteo Navidad Tequila, Agave Nectar, Burlesque Bitters
Mr. Grinch
Tito's Vodka, Rare Tea Matcha, Dottie May's Oat Milk Liqueur, Vanilla Syrup